LATEST FROM THE BLOG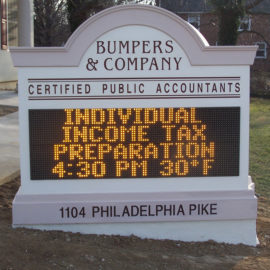 LED Displays are a better way to communicate with your customers, staff, students, guests, visitors, anyone! Discover how the POWER of LED's can increase your bottom line. LED displays will help increase your... READ MORE
LED means Light Emitting Diode: Light emitting diodes emit visible light when electricity is applied. Traditionally LEDs are created from two semiconductors. By running current in one direction across the semiconductor the LED... READ MORE
Magen Electronic Displays
Magen Electronic Displays is the major provider of LED Signs, Electronic LED Displays, Digital LED Signage and Moving LED Messages for Indoor LED Signs, Outdoor LED signs, Full colour LED Displays, Monochrome LED Displays and Animated Digital Billboard LED Messages for Schools, Church, Business, Government Military, Banks, Hospital, Clinic, Auto Sales, Self Storage, Restaurant, General Retail, Manufacturing, Material Handling, Automotive, Rail, Transit, Airport, Intelligent Transportation System, Street Speed Signs, Highway Information Signs, Sports, Entertainment, Stadium, Building, Hallway, Theater and Cinemas.
We have over 35 years of experience serving areas like Toronto, Oakville, Mississauga, Vaughan, Scarborough, North York, Richmond Hill, Etobicoke, Ajax and the rest of Ontario Canada. Our customers highly value the reliability and speed of our service and the personal attention we give each and everyone. Although we are growing rapidly, we still know all our customers by their first names.
AMERICAN MADE
Magen LED Display products was designed, manufactured and tested in United States of America, We maintains complete control of design and supply chains including products, support and services. Our Outstanding Quality Control ensure consistent of our products every time.
CUSTOMER FIRST
With over 35 plus years of combined, real-world experience in LED displays, modules, boards and more. We takes pride in ensuring your needs are met and resolved.